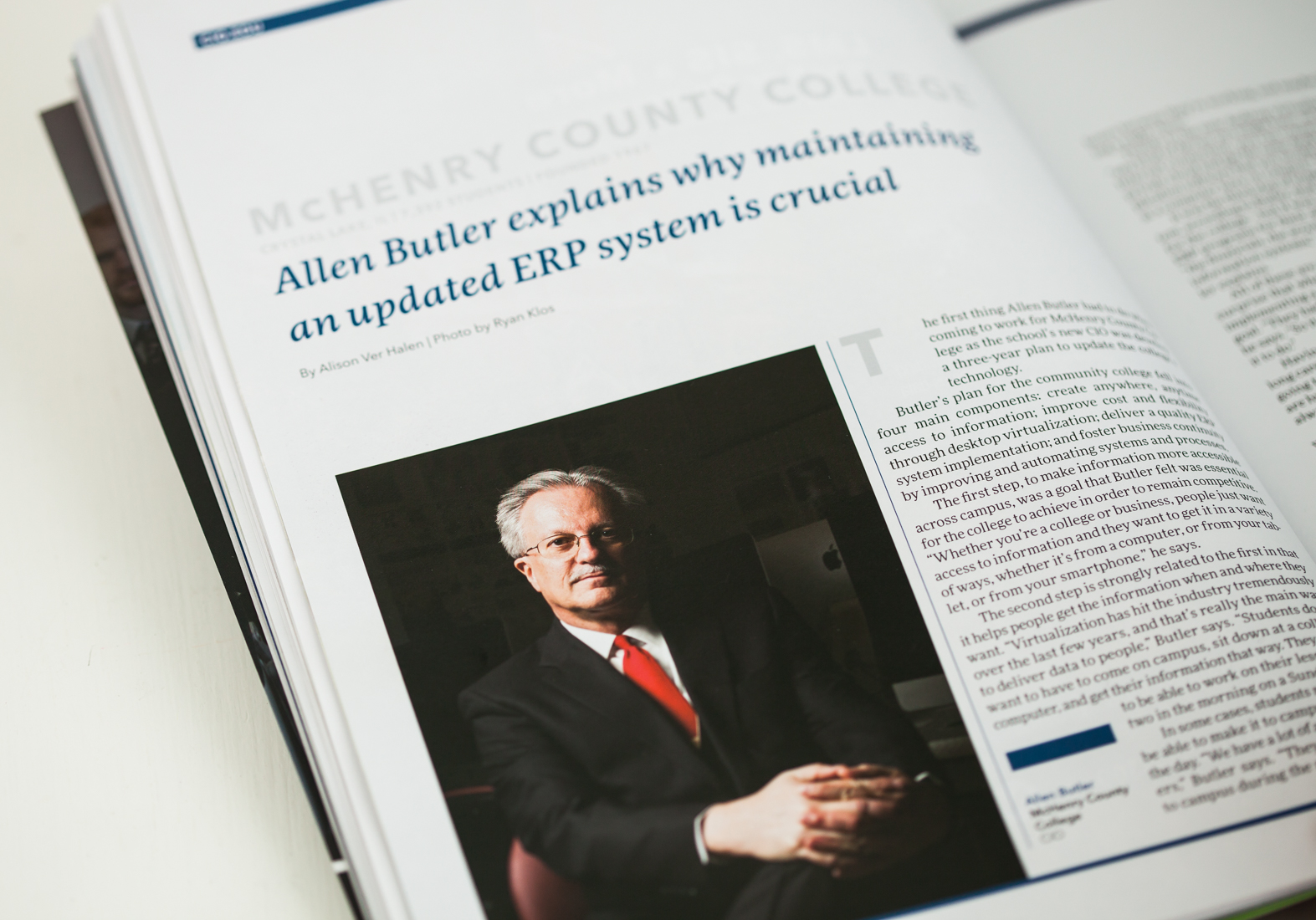 I was recently asked to shoot editorial portraits of Al Butler, the chief information officer at McHenry County College, for SYNC Magazine. The portraits were for an article highlighting the CIO and his work on the college's ERP system.
I envisioned portraits with an edgy look and a little drama instead of run-of-the-mill business portraits (not that there's anything wrong with corporate or business headshots). Since Al is a tech guy, we shot in the college's server room, a Mac classroom, and a few other locations to match the content of the article.
You can see which photo the photo editor at SYNC Magazine chose, and here are some of the other options I shot which he didn't. We made some very cool portraits that Al and I were very happy with.
Interested in your own creative headshots for professional uses? Get in touch with me!