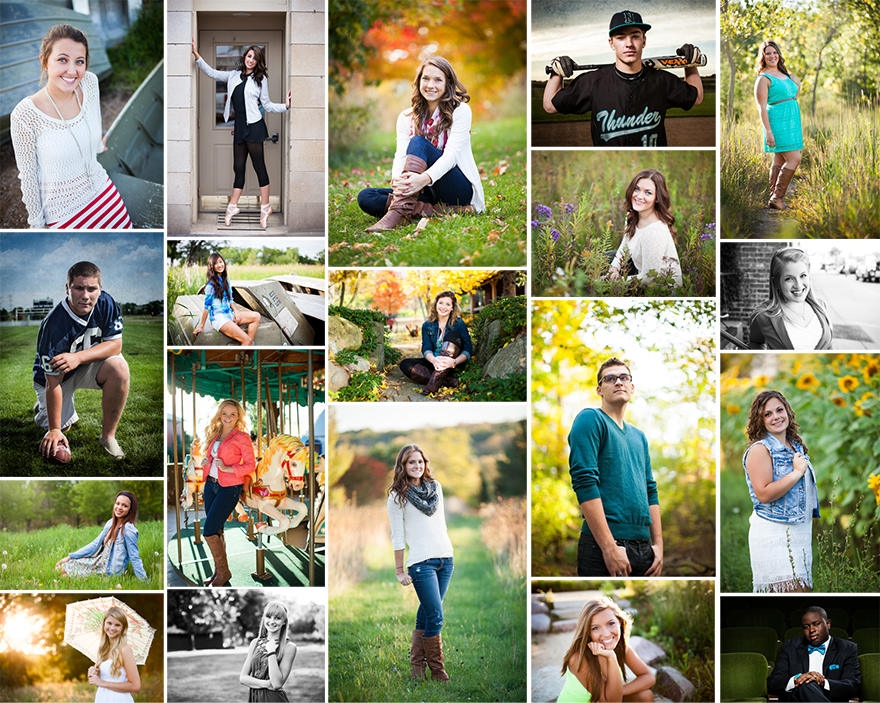 2013 was one of my busiest and best years yet. It was also the first year I switched to shooting senior portraits exclusively. I made the switch because senior portraits are a blast to shoot, but more than that, they're the kind of portraits I feel I'm best at and want to continue improving at. So, I stopped doing family portraits, stopped doing kids, and stopped doing weddings.
Not only were there business changes, but also personal changes. My wife and I welcomed our third child this summer—a girl this time—and couldn't be happier about this beautiful addition. And, as some of you know, I've also been teaching graphic design part time at McHenry County College. To say that things have been busy is an understatement! Not only with life but with senior portraits as well.
Thank you to all my 2013 and 2014 seniors who chose me to make you senior portraits this past year. It means a lot that you chose me out of all other local photographers. I couldn't do what I love if it weren't for you. Here's to a prosperous and beautiful 2014!
So long 2013. You were wonderful, but we're excited for a new year!