Senior portraits by portrait photographer Ryan Klos in Woodstock, IL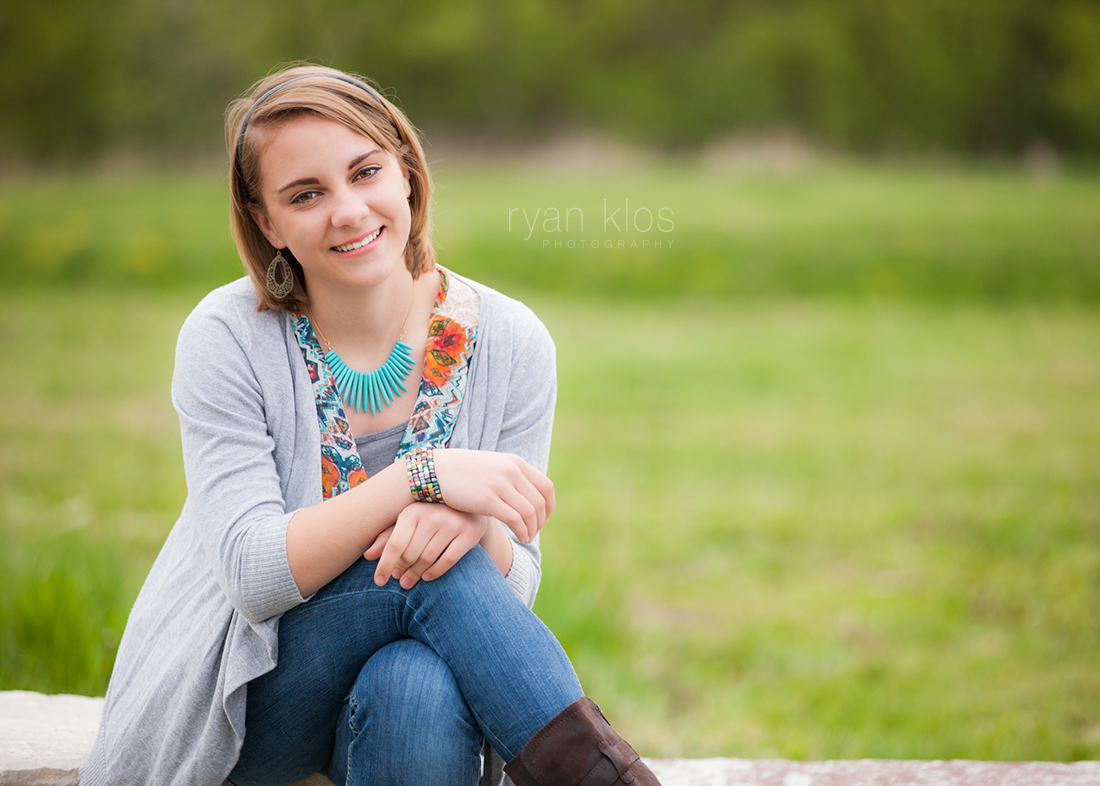 Full disclosure: Sarah is my niece. I've had the pleasure of photographing her many times over the years and it's been fun to watch her grow and change, and make so many positive strides and accomplishments over the years. Last fall she headed off to college in Michigan—hard to believe it's already time for that next step.
We had a lot of fun shooting Sarah's portraits. Not only is she a smart and beautiful young woman, she ran hurdles at Crystal Lake Central and so of course it was appropriate to capture this part of her high school career. She's also getting quite good with a camera—we should have incorporated photography into this shoot.
Sarah and a friend shaved their heads for St. Baldrick's in the spring of 2015, so we had an opportunity to make some cool before and after photos. I love her look with the shaved head. There's a vulnerability that shows, but also strength and confidence, which I believe are more evident.
Congrats on all you've accomplished, Sarah. I'm proud of you! I can't wait to see where your next steps lead!