Newborn portraits and children portraits by portrait photographer Ryan Klos in Woodstock, IL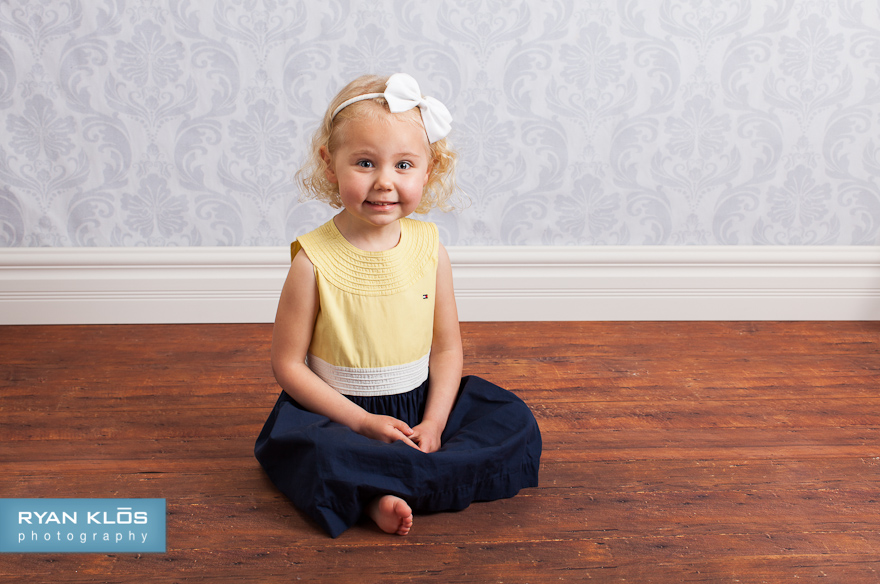 This is Reagan, one of the cutest models I've had the pleasure of working with. I'm writing a review article about faux flooring options for photographers (which is pending publication in Rangefinder magazine's September issue) and needed a model for sample portraits. Reagan's sunshine smile and gorgeous blond curly locks made her the right choice!
What a joy she was to work with—happy, giggly and full of smiles! When the article runs it will be her debut in print, but with a face like that, I'm sure it won't be her last.