Headshots by portrait photographer Ryan Klos in Woodstock, IL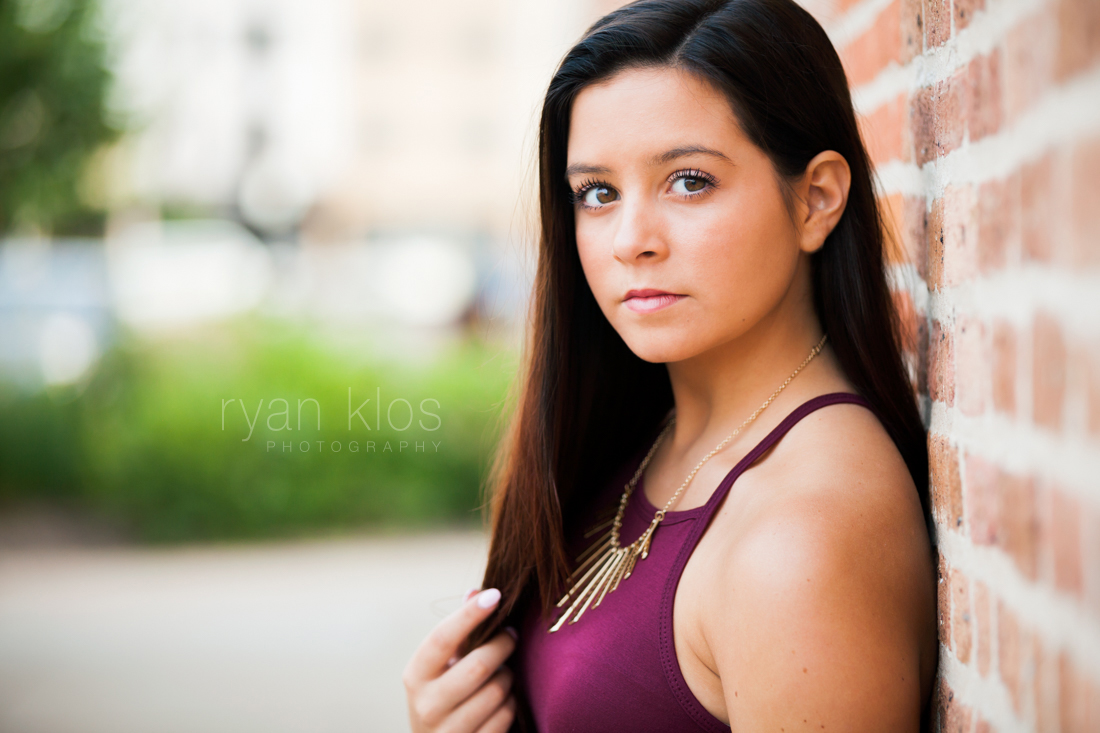 I first met Allison in 2014 when her mom contacted me about doing headshots for a pageant Allison was entering. We got together and had a lot of fun shooting two hours worth of headshots in ideally warm summer light.
The photos turned out great, but what stuck with me was how much fun we had. Allison was up for trying anything, even if we weren't sure the end result would be quite what we expected. It always makes a session more fun when my clients are willing to experiment a little.
But here's the most important part: As a result of my headshots, Allison took third place in the Ms. Photogenic portion of the pageant! How awesome is that? I'm honored to have been a part of that.
Fast forward one year and we're doing headshots for the pageant again. This time we shot on the Woodstock square for an urban look and feel vs. the farm as with her 2014 headshot portrait session. And agin, the results were stunning thanks to Allison's radiant smile and confidence in front of the camera. Best of luck this year, Allison!