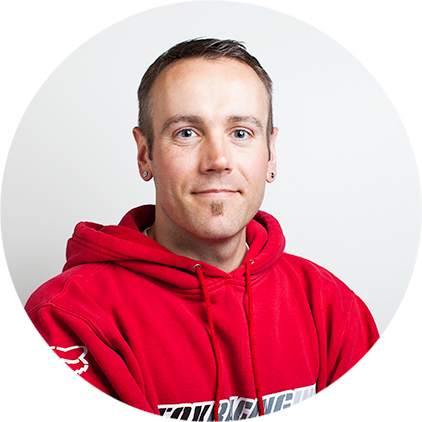 Ryan Klos Photography is located in Woodstock, IL just minutes from the historic Woodstock Square.
I'm a photographer. I'm also a husband to my beautiful wife, and a daddy to three awesome children.
Photography is my passion and creative outlet, which is why I'm selective on the kinds of portraits I shoot. Working with senior high schoolers allows me the freedom and creativity to make fun, dynamic and dramatic portraits. I love their spontaneity—high schoolers love experimenting and are always game to try something new.
I take image making very seriously, which is one reason I only shoot a limited number of sessions per year. I also take client relationships very seriously. It's my goal to not only create beautiful, lasting portraits, but to provide an experience you won't find anywhere else.
Photography is not my only job, but it's also not just a hobby. For many years it was my only work, but these days I also work at McHenry County College.
I'm a member of PPA (Professional Photographers of America).
I love burritos.
I'm learning to play the guitar.
I ride a motorcycle.
I'm a runner.
I'm saved by grace through faith in Jesus Christ.
I'm also an author. My book, Backdrops and Backgrounds: A Portrait Photographer's Guide, is available at amazon.com.